Villa Rocio – Self Catering Holidays Villa In Spain
Villa Rocio takes its name from the street that the property is located on. Calle Rocio or "dew street". Most of the streets around that part of te village of Villanueva del Trabuco are named after natures events, such as dew street, frost street, snow street and so on.
The property is a modern house built on 5 floors that offers guests all the comforts of home and more besides. For example; there is a massive gymnasium that has ever piece of equipment you coud want. Also, in with the gym, there is a chill area with satellite TV and a bar and a big sofa to lounge about on.
Villa Rocio has a madern, fully fitted and complete kitchen / dining room as well as a large lounge. The property has satellite TV and WIFI Internet connection.
Double glazed, central heating and air conditioning as well as surrounda-sound for the Tv make this a very comfortable place for a self catering family holiday at any time of the year.
2 double bedrooms, a single room and a large attic / penthouse area, each with its own balcony. This is the ideal villa rental for families or groups.
The Village of Trabuco
Villanueva del Trabuco gets its name from the gun that was carried by local guides in the late 18th and early 19th century. This Blunderbuss type gun called a "Trabuco" was a feared weapon.
The village is devided between a modern, new build and a traditional, narrow street half. The Rio Guadalhorce runs through the center. The village has everything you need, plenty of shops, bars, cafe's and restaurants.
WIFI is in all of the bars and restaurants and is free. Likewise, the tapas. English is not widely spoken, nor is any oter foriegn language but its not so difficult to get by. A few words of Spànish are always appreciated, so, it might be fun to learn a few before you arrive.
There is little by way of monuments or tourist sites in Trabuco but the natural views are splendid and magnificent. The village sits below the Sierra Gorda and Sierra Gibalto mountains, surrounded by wheat fields and olive groves.
Food and Drink
Trabuco and the surrounding villages are very traditional as far s food and drink are concerned. Although there are some excellent Pizzarias who do home deliveries.
In any of te many restaurants and bars, you will find the traditional country food. Menu of the Day, a 3 course meal with a drink, this will set you back just 8€ per person and is great value for money.
In most all of the local bars and restaurants, you will be offered a free tapa (small bite sized portions of what is on the menu) free. This is much better than the coast, you pay for your tapas there.
Rabbit, Goat, soups, stews, fish dishes and yes, they even do Paella, although this is something that is mainly reservd for Sundyays. The food is traditional and wholesome.
Things to see and do
The value of a self catering villa in Villanueva del Trabuco is best appreciated by those who either want a quite holiday or those who want to spread their wings.
Trabuco, whilst not having much by way of monuments, is excellent for the great outdoors. Walking, cycling, horse riding, paragliding and birdwatching are available. Eagles, Hoopoe Birds, Azur Magpies and many other species of bird are common here.
However; For those with a car, Ronda, Granada, Cordoba, Seville, Nerja, the Costa del Sol and cities such as Marbella, Torremolinos, Fuengirola and westwards towards Cadiz and Gibraltar are all yours to see.
Golg courses are plentyful. The nearest being at Antequera but along the Costa del Sol you will find more than 50 golf courses. Golf 24/7 and 365 days of the year. This is a golfers paradise.
Getting to Villa Rocio
Malaga airport is less than 40 minutes easy drive away. From the airport exit to the village, its no more than three turn offs. A simple route from A to B. There are plenty of flights from the UK and the rest of Europe, so, getting a decent priced flight is not a big problem.
Car hire is a must. That is, unless you just plan to kick back and relax for a week or two. Bit if you really want the best from a self catering villa holiday, rent a car. There are plenty of car hire companies at Malaga airport but do book your car before you get to the airport. It will save you time.
The best time to visit Malaga?
Any time. Villa Rocio is available all year round. The house is designed to cater for all types of weather. Double glazed, central heated, air conditioning, you will be comfortable no matter what time of year you visit.
However; in the second week of September, the village fiesta is held and lasts for 5 days. This is a great party time for the whole village and anyone who cares to join in.
There are all sorts of culteral events, as well as live bands and parades. If this is for you, then book your villa well min advance.
Semana Santa / Holy Week (Easter Week) is another great time to be here. Traditional parades are held and they are a spectacle worth seeing.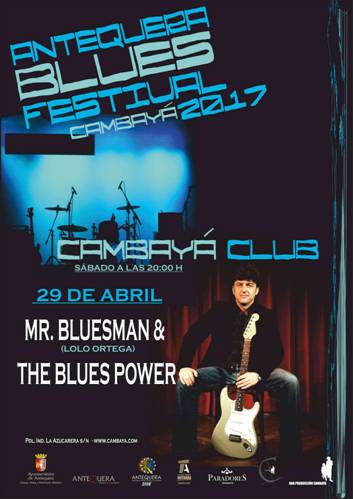 There are also events held outside the village which are a great draw. Such as the Antequera Blues Festival and the Costa del Folk Festival event (Hosted by Mike Harding) as well as food festivals and sporting events.
La Liga football is lso on the doorstep, with FC Malaga being the local club. Depending on the time of your visit, you may get to see the likes of Madrid and Barçelona play.
How to book Villa Rocio
If you would like a week or more in this great self catering holiday villa, all you need do is contact us and we will be happy to reserve the property for you. terms and conditions do apply.
If you have any questions about the property, the village or anything else we can help you with, please contact us.
We look forward to hearing from you.